I am a happy positive person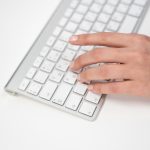 About me:
I live in Cyprus. I have a diploma in Office Administration. I just finished my studies. I speak Greek and English. I have passed all ECDL exams and I am very competent in using the different Microsoft software. I also use all social media. I can organize well the work in an office. My hobbies are reading books, watching movies and listening to music. I also like travelling.
I wish to take a mobility.
Country of Residence:
Cyprus
Opportunities of Interest:
Mobility
Industry:
Administrative and Support Service Activities