I am creative and out of the box person!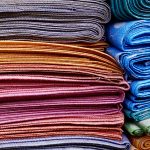 About me:
My name is Stelios. I study at the moment Fashion Design . I finish my studies in summer 2022. I speak Greek and English. I have good IT Skills. I am a very creative person, full of new innovative ideas. In my free time I like to exercise, listen to music, read fashion magazines.
I want to participate in in internship after my studies preferably in a EU Country.
Country of Residence:
Cyprus
Opportunities of Interest:
Internship
Industry:
Arts, Entertainment and Recreation