Do something good every day!!!!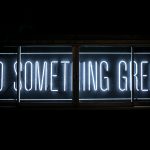 About me:
My name is Theodora. I live in Cyprus. I am currently working in a company as social worker. I have a degree in social Work. I have good communication and IT Skills.
However I wish to work abroad(preferably in another european country).
I love listening and trying to help other people. In my free time a love reading books and watching movies .I am also a volunteer in an organisation that finds home for homeless dogs.
Country of Residence:
Cyprus
Opportunities of Interest:
Paid Job
Industry:
Other Service Activities