Curious and attentive, I have been working as a Jobcoach for two years now with young people who are going on a mobility trip abroad. Our openness to the world can be a real springboard for our future!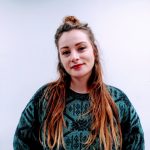 Short CV:
I am a project manager in the association Eurocircle since 2019 in which I manage several mobility projects abroad and participate in the development of the SYMPATIC sponsorship project. Eurocircle is an association based in Marseille that develops and implements transnational projects, especially in the field of international youth mobility. As a tutor, job coach, trainer and project manager, I wear several hats which allow me to develop my versatility and enrich my professional career. I am committed to developing a relationship of trust with the young people I work with and to sharing my life experience in order to be able to support them in their future projects. I accompany them on different aspects to help with their socio-professional integration, in particular with CV/cover letter advice, professional communication in an intercultural environment or support in defining their professional project.
OBJECTIVES
– To promote the mobility of young people in France and abroad
– To help young people in their professional integration through mobility
– To participate in the coordination of European projects
TRAINING
After a Bachelor's degree in Applied Foreign Languages, I studied for a Master's degree in International Affairs, specialising in Cultural and Humanitarian Project Management. My professional experiences abroad gave me the desire to raise awareness about interculturality, social inclusion and global citizenship. I have worked in Peru with the NGO Rayo de Sol, in Nepal with the NGO Saathi and in Senegal with the Institut Français de Dakar.
Name of Employer (Company Name):
Association Eurocircle
Position:
Project manager
Industry:
Education
Country of Residence:
France
Email:
leab@eurocircle.info