I am a caring social worker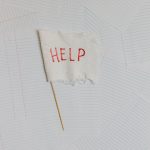 About me:
My name is Elena Nikiforou. I live in Nicosia, Cyprus. I am a social Worker. I work in an organisation for three years and I am volunteer in a non profit organisation. I have a bachelor degree in Social work and I have participated in many seminars regarding social work. I have good communication and IT Skills. My interests are reading books and exercising
I like to work with other people. At the moment I am looking for a new job in Cyprus or abroad.
Country of Residence:
Cyprus
Opportunities of Interest:
Paid Job
Industry:
Human Health and Social Work Activities