A polite, responsive sales person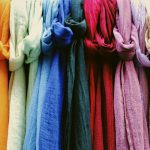 About me:
My name is Popi Procopiou.I work as a sales person in a clothes shop for the last four years.
I am a high school graduate. I speak Greek and English. I am also very good in using the computer I have good communication skills(I communicate very well with the shop's customers).
I am very polite, responsive to all customers requests and I l also take Initiative. I like working with a team.
Mu hobbies are exercising, listening to music and riding my bike
I would like to participate in an mobility in another country (if this is possible).
Country of Residence:
Cyprus
Opportunities of Interest:
Mobility
Industry:
Wholesale and Retail Trade