Hi everyone ! I am Amélie and I have been working as a job coach for almost 4 years in France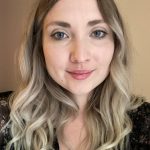 Short CV:
I work at ADICE, an association based in Roubaix (France). I am currently working as a project manager and coodinating the international mobility department.
ADICE acts for the social and professional promotion of the public by allowing everyone to benefit from an international experience, taking into account the capacities and aspirations of each one, in a logic of promotion and by favoring a dynamic and coherent approach of the mobility.
Name of Employer (Company Name):
ADICE
Position:
Mobility Department Coordinator
Industry:
Education
Country of Residence:
France
Email:
amelie.cathier@adice.asso.fr